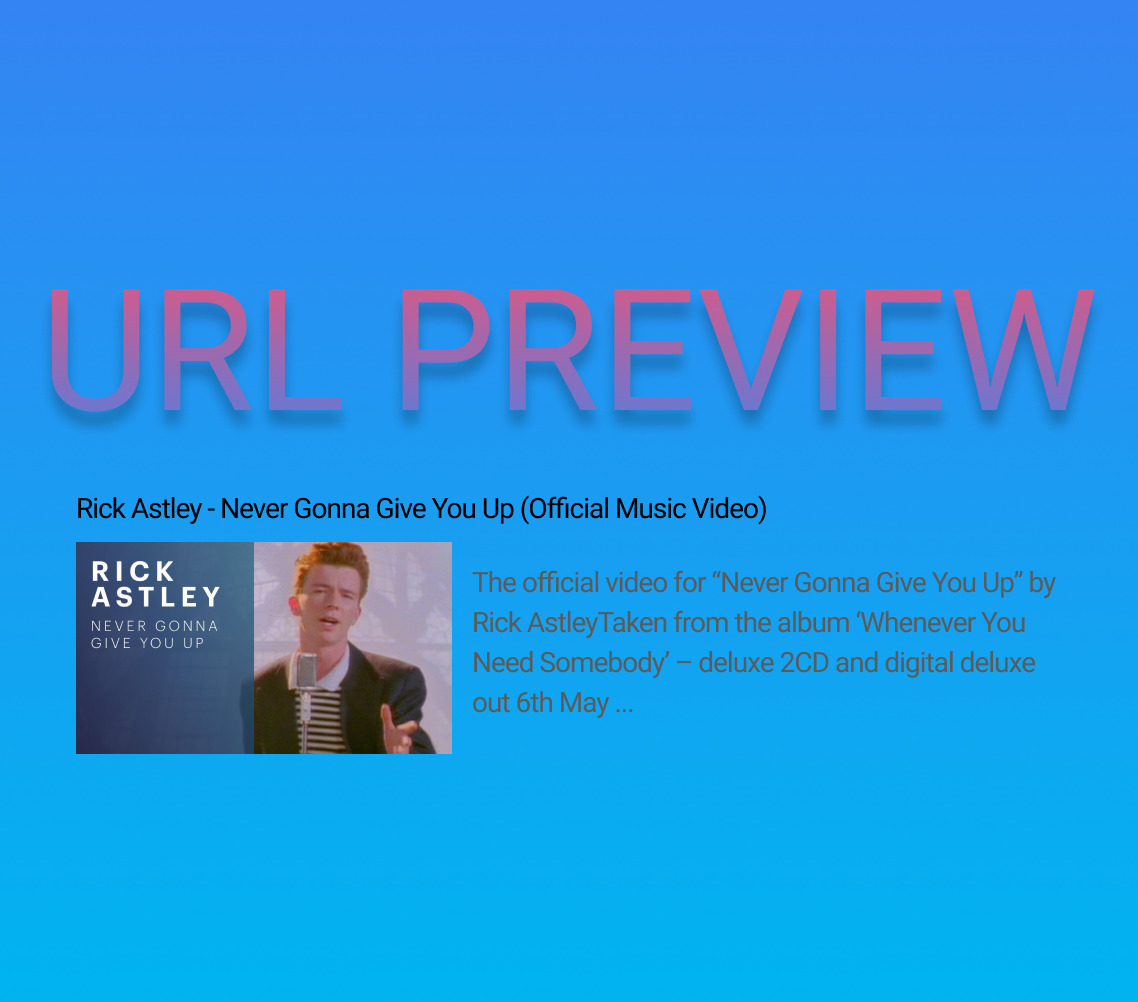 We are glad to let you know that the new URL preview feature is now available in the v1.1.0 version! 😁🎉
We understand that many of our users paste URLs into Monoline so that they can find them quickly later. But it would be tough for them to tell what's the link about until they click it. Not anymore. With the URL preview feature, any link you added in the message will come shortly with preview information for the web page provided if it's available, like this: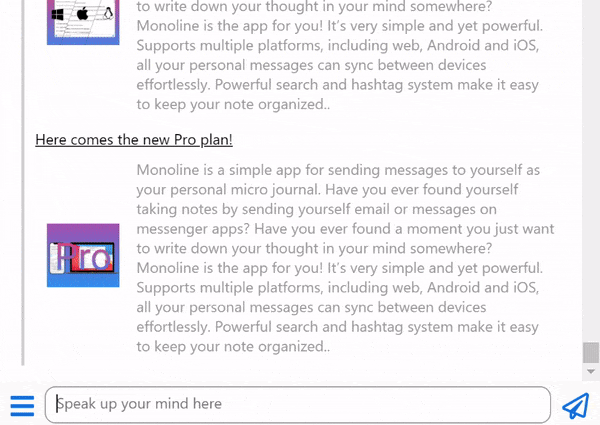 If you don't like this behavior, you can disable it via Settings > General page's "Disable URL Preview" option. You can also remove unwanted preview information for a particular link by long-pressing a message to select it and press the "X" button next to the preview.
Besides the URL preview feature, we also received feedback asking if there's a way to bring up the initial messages for markdown syntax and other tips. We thought that was a great idea, so we added a new /manual command. You could use it to bring up the manual information if you forgot how to write a particular markdown syntax. We value customer feedback, so please feel free to reach out to us at support@monoline.io if you think there's any improvement we can add to make Monoline experience better for you!

Fang-Pen Lin
About Author
Software Engineer and Founder of Launch Platform