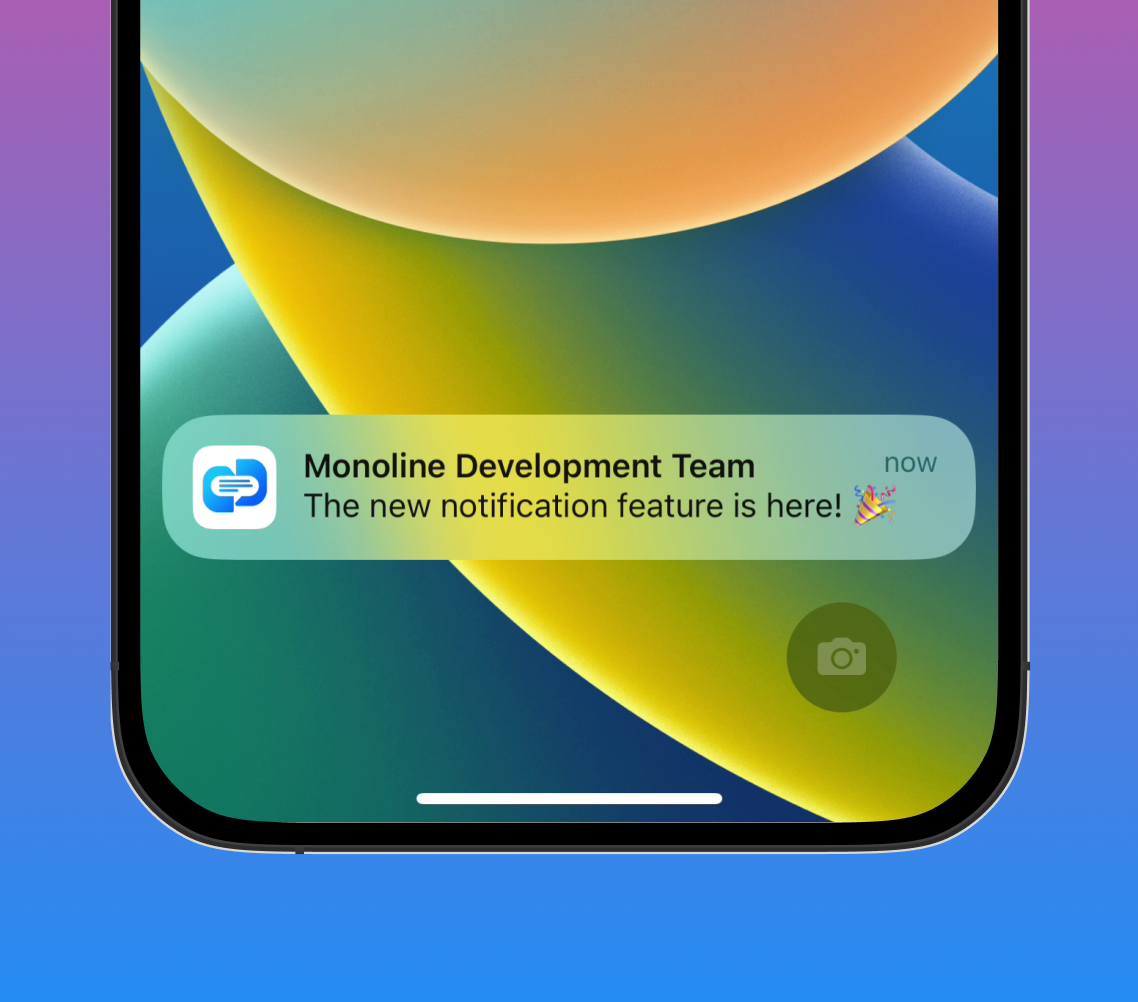 We are always listening to the feedback from the users and keep improving our app. Today we are glad to announce new push notification feature now comes to the Monoline v1.2.0 app on iOS and Android for the Pro plan users! Push notification is one of the features requested by our users. It allows you to turn on receiving a notification on your iOS or Android mobile devices when you post new messages on the other devices. It helps you open the Monoline app on a mobile device and access the message you just posted or the file shared much faster and easier.
To enable this feature, you can go to Settings by typing /settings or tap the Settings option after you tap the menu button. Then go to the General settings page, tap the "Notify new messages" switch and grant the notification permission if prompted.
While we work hard to add new features to the Monoline app, we will also increase the Pro plan price accordingly to justify the value added to the service. The price of the Pro plan on November 15th, 2022, will be updated, as shown in the following table:
| Billing Cycle | Current Price | New Price |
| --- | --- | --- |
| Monthly | $2.99 / month | $3.49 / month |
| Annually | $1.99 / month | $2.49 / month |
The push notification is available for free users to try out before the new pricing takes effect on November 15th. After November 15th, you can still turn on notifications, but only Pro plan users' devices will receive notifications.
There will be more new Pro features for Monoline in the future, and the plan price will also increase accordingly. We want to thank the early adopters, existing Pro plan subscriptions won't be affected, and the existing subscribers can always enjoy the new features added after their purchase. Don't miss your last chance to purchase it before the price goes up on November 15th!
Finally, as always, please feel free to reach out to us at support@monoline.io if you have any feedback for Monoline.

Fang-Pen Lin
About Author
Software Engineer and Founder of Launch Platform